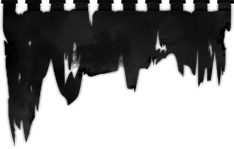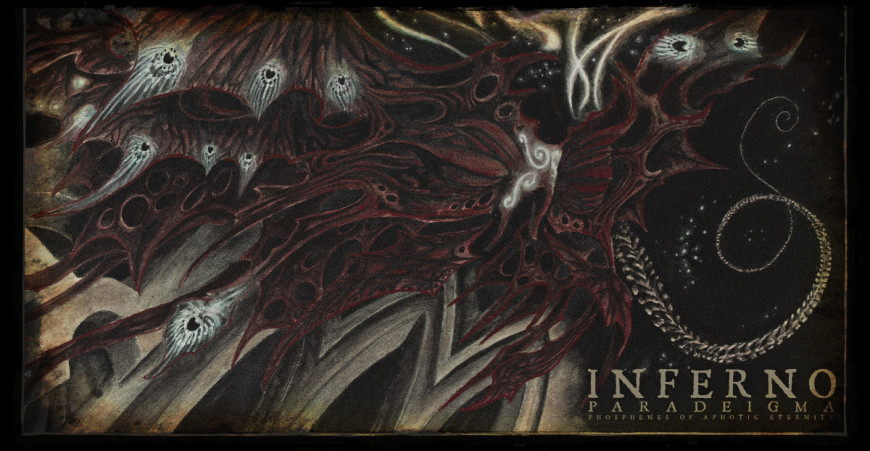 INFERNO - "PARADEIGMA" out now!
Creating and performing Black Metal for 25 years, INFERNO are known for constantly developing their Art and challenging the genre's borders. On May 7th, we released their eighth album "PARADEIGMA (Phosphenes Of Aphotic Eternity)" whose six compositions form an hypnotic and dense soundworld.
The Czech Black Metal band narrates about the official release:
"After almost three years of immense work we are relieved to see our magnum opus released in the majestic and unabridged form it deserves. You are now given the full set of keys to enter our artistic universe of sounds, visuals and texts and we dare you to surrender all that may burn to the flame within "PARADEIGMA"."
"PARADEIGMA (Phosphenes Of Aphotic Eternity)" can be streamed on Bandcamp and on our YouTube channel.
INFERNO's menacing eighth album receives praise from all over the world:
"An extremely opaque and enigmatic work in which the intricate of the unconscious dialogues with the cosmos, in which linguistics, aesthetics and psychology are interconnected through a dark and ethereal alchemy." (Metal Hammer Portugal)
"Even at its muddiest moments there is something to be said for the teeth bared madness that INFERNO embrace. There is something about this record that feels truly monumental." (Two Guys Metal)
"Formless and mystical, INFERNO speak in tongues now, inducing trance and filling the mind with wonder." (Swallowed In Black)
"PARADEIGMA (Phosphenes Of Aphotic Eternity)" is available on CD, vinyl, and digitally. Orders are possible via our EU, US, and Bandcamp shops!
Posted on
05-08-2021
| Category: Inferno