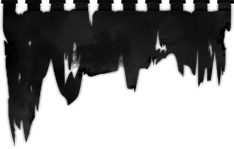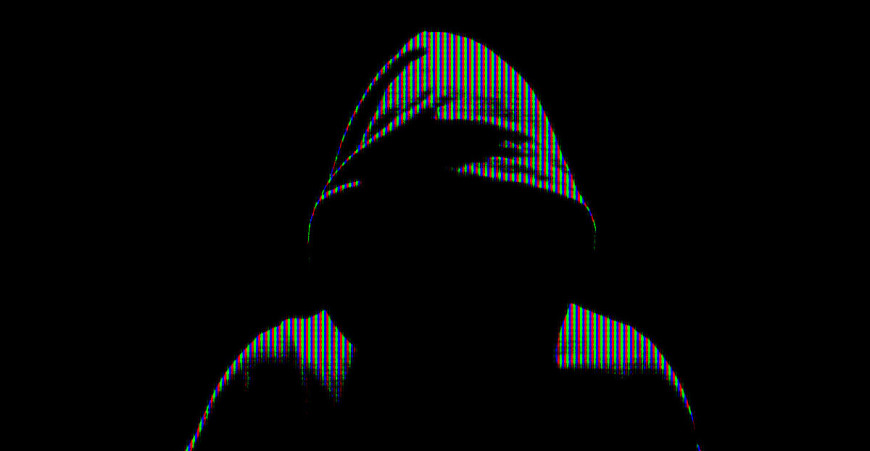 THE AMENTA - interview with video director
THE AMENTA's fourth album "Revelator" is not only an Avantgarde Metal attack, but its visual designs and representations are an important part when it comes to understanding their art. Australian video director and producer Garth Hurley (CRT Films) has been vital in creating those moving pictures, which you can see underlining the artistic messages in the clips 'Sere Money', 'An Epoch Ellipsis' and 'Psoriastasis'. Our PR man Jonathan used a chance to talk with Garth Hurley about THE AMENTA's art and about his work on the first video clip for 'Sere Money'.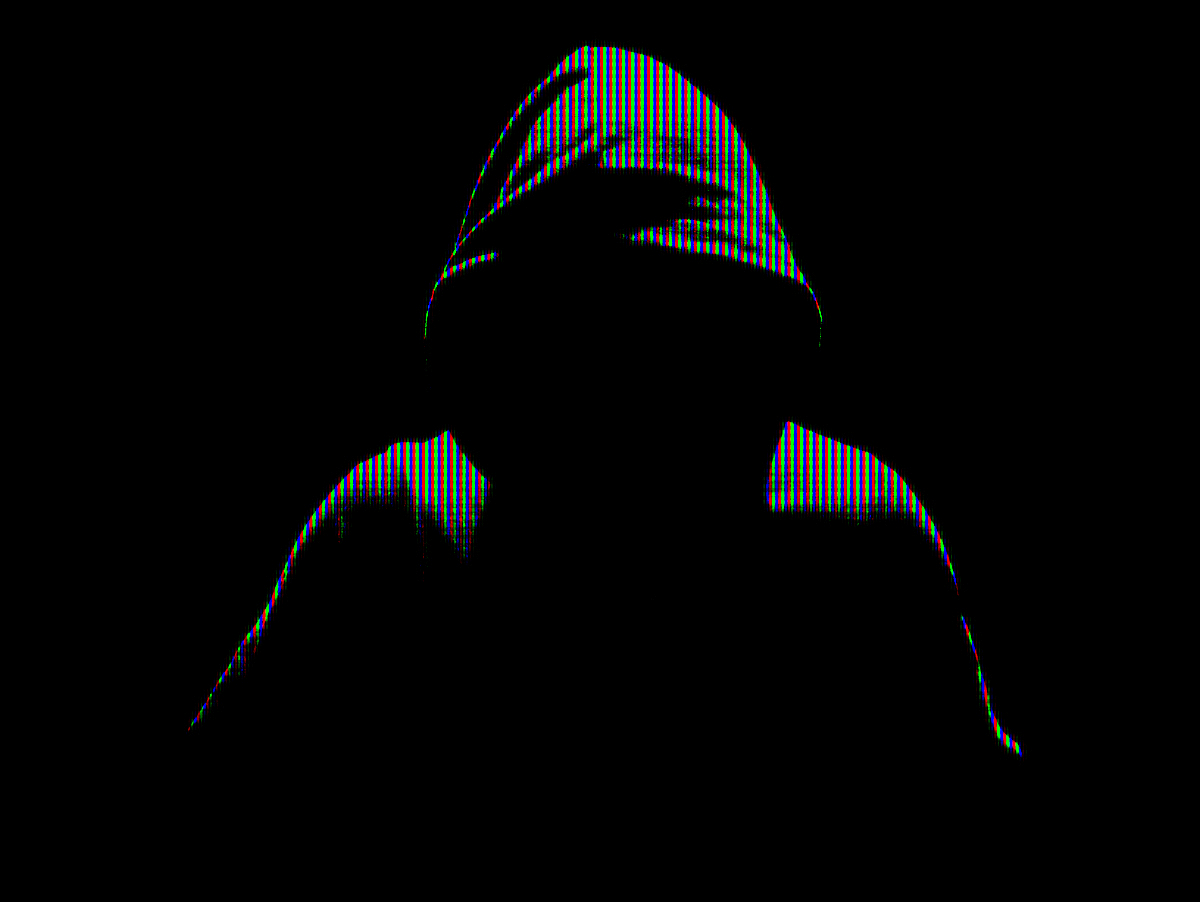 Q: Good day Garth and many thanks for taking the time to do this interview with me! Recently you have been involved, among others, in the creation of the video clip for the THE AMENTA song 'Sere Money' together with Cain Cressall, frontman of the Avantgarde Metal band THE AMENTA. Cain told me that you two know each other since school, but afterwards lost contact, until you reached out to them when hearing that THE AMENTA wanted to shoot a video clip. What sparked your interest for this job? What are you, as a film maker/artist, usually specialized in? And in what way does the aesthetics of THE AMENTA fit your personal aesthetics and interests?

I have known Cain since the start of high school. I was actually a founding member of Cain's previous band, but it didn't work out for me. This is okay because I like to now think that I am a much better film maker than bass guitarist. I had been on the look-out for decent bands to create music videos for. I really like how much emphasis THE AMENTA put on creative sound design. This new album has so many different textures and atmospheres, it is something that can be quite rare amongst heavy metal bands or any guitar orientated bands really.

Q: Rather interesting, you mention on your homepage of CRT films that you specialize in moving pictures with a synesthetic quality. As far as I understand it, the term "synesthetic" means that two (or more) forms of perception interact with each other, for example that you can feel the sound of music gently caressing your skin or that you hear a sound when you see movement, et cetera. So, it is a rather specific quality and one that is "out of the norm". When you think about THE AMENTA's video clip for 'Sere Money', do you think there is this kind of synesthetic quality present in some form?

I always try to make films with a synesthetic quality. To me this means the pictures, the sound, and the music have to fit tightly together to reach their ends. I think this is where the medium can really alter the viewer's mind. I am usually associating different colours with different bits of music, or even sounds with taste. I do not really think about it, it is more of a cultivated instinct. You have to bypass the rational mind and rely on a dream-like logic. Music videos are the most obvious example, it is the song that drives the images. The avantgarde side of Heavy Metal provides fertile ground for matching evocative images to music. I have also made documentaries where I have applied my synesthetic ideas. If a music video is the most obvious place, then a documentary is probably the opposite. It is a format which is meant to inform first and foremost. I am a big fan of documentaries made prior to the mid-80s. Documentaries made before the information age had less … information. It was often film makers and not experts in the subject that really drove the production. With less information available on the subject there was a lot more space for evocative images, sounds and music, whereas today most documentaries are very narration heavy and want to bombard you with one fact after another. When I make a documentary, I usually ask myself "What would this doco be like if it was made by Dario Argento and Goblin?" I am a big fan of theirs and I think their work can sum up what I mean by "film making with a synesthetic quality".

Q: Let's go back to 'Sere Money' by THE AMENTA and return to a more basal level: how did the collaboration between you and Cain work out? Was the script already fully written when you got on board? Or did you also work on the script together? And what were the elements or parts you were most involved in?

Aesthetically, me and Cain clicked quite quickly despite it being many years since we have collaborated. As an artist, Cain knows that any piece of art must have an internal consistency, this makes him easy to work with. He came up with a heap of good ideas and it was up to me to elaborate on them and make them all work on screen.

Q: Cain told me that the shooting of the scenes with the ballerinas were the most time consuming and difficult one. Would you agree with that statement? Or what was the most difficult scene for yourself when it came to shooting, but also editing?

The ballerina scenes were definitely the most complex shoot of the production, it had far more cast and crew than any other shoot. People say never work with children or animals but the shoot involving a baby went smoothly. Our first attempt at shooting the ballerinas was anything but smooth. We were stopped by unseasonal rain. When it rains in Western Australia, it is often really heavy. It was coming in sideways, and we could not see more than five meters in front of us. The entire cast and crew were blown away, we had to evacuate the site quickly. Thankfully the second attempt went much better.

I shot all the ballerina footage with two cameras. This allowed me to simplify the process a fair bit. We had a lot of amazing people volunteering their time and skills to make it happen, by having two cameras I was able to use their time more efficiently. My process behind it was quite simple – put chaos in motion then film it. I always prefer to keep a balance between pre-planned ideas and spontaneity. Once you get everything in place you never know what might come up, but if you are too rigid, you'll miss out.

Q: Can you elaborate for us with which kind of technology/software you worked for the cinematography, the editing & the VFX? What was necessary to grant 'Sere Money' this specific atmosphere and aesthetics we now may see in the video clip?

On the technical side of things, most of 'Sere Money' was shot with a Panasonic AF101, the ballerina parts were shot with two Panasonic GH5s. Due to the virus, I was unable to get my hands on a GH5s in time to shoot the whole film on it. It was a bit of a shame, but the different cameras match quite well in the finished film. Post-production was done with Davinci Resolve Studio. I did not have a lot of time to do the edit, VFX and colour, so I made the decision early on to do all the VFX in the Colour Page rather than Fusion. All post-production was done in two weeks, it was non-stop ferocious editing, working day and night. For me, it is a good example of art from adversity.

I would like to thank all the cast and crew that helped us make this film, your efforts are greatly appreciated.