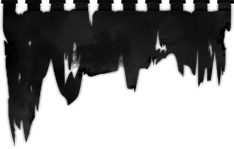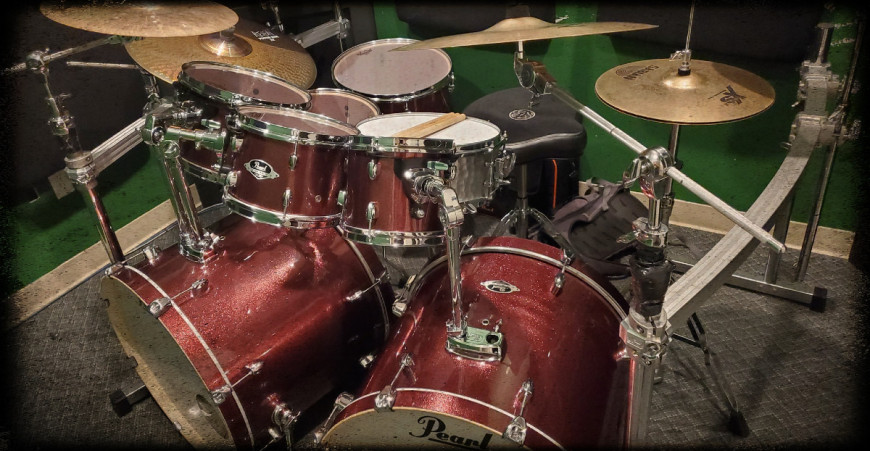 AKHLYS – Interview with drummer Eoghan
Undoubtedly, the music of AKHLYS is shaped by Naas Alcameth's signature riffs and his ghastly and venomous vocals which spread nightmare and terror into the heart of the listener. Nevertheless, attention must also be paid to the furious and song defining drumming "in the background". Eoghan, a well-known man in the Colorado Metal scene, is responsible for shattering his drum kit on "Melinoë" and for adding a new touch to the art of AKHLYS. Jonathan, our PR man, talked with Eoghan about his role in crafting "Melinoë" as well as about his musical upbringing and education.
Q: Good day Eoghan and many thanks for taking the time to do this interview about your drumming on the latest AKHLYS album "Melinoë" with me. Let's start at the beginning: the band DREMAURA was the first entity I could find in which you played an active role as a musician in the metal-scene, though you have been (and are) also involved in various other bands like ASTRAEUS, PILE OF PRIESTS, SAR ISATUM, and SONS OF SORATH. Could you picture for us your own personal path into the metal scene as a musician? How did your interest in this music start and what kind of artistic interest do you pursue with your various bands and projects? Are you mainly interested in specific ways of playing the drums or are you also interested in specific lyrical (esoteric, etc.) approaches and choose your bands/projects also according to such things?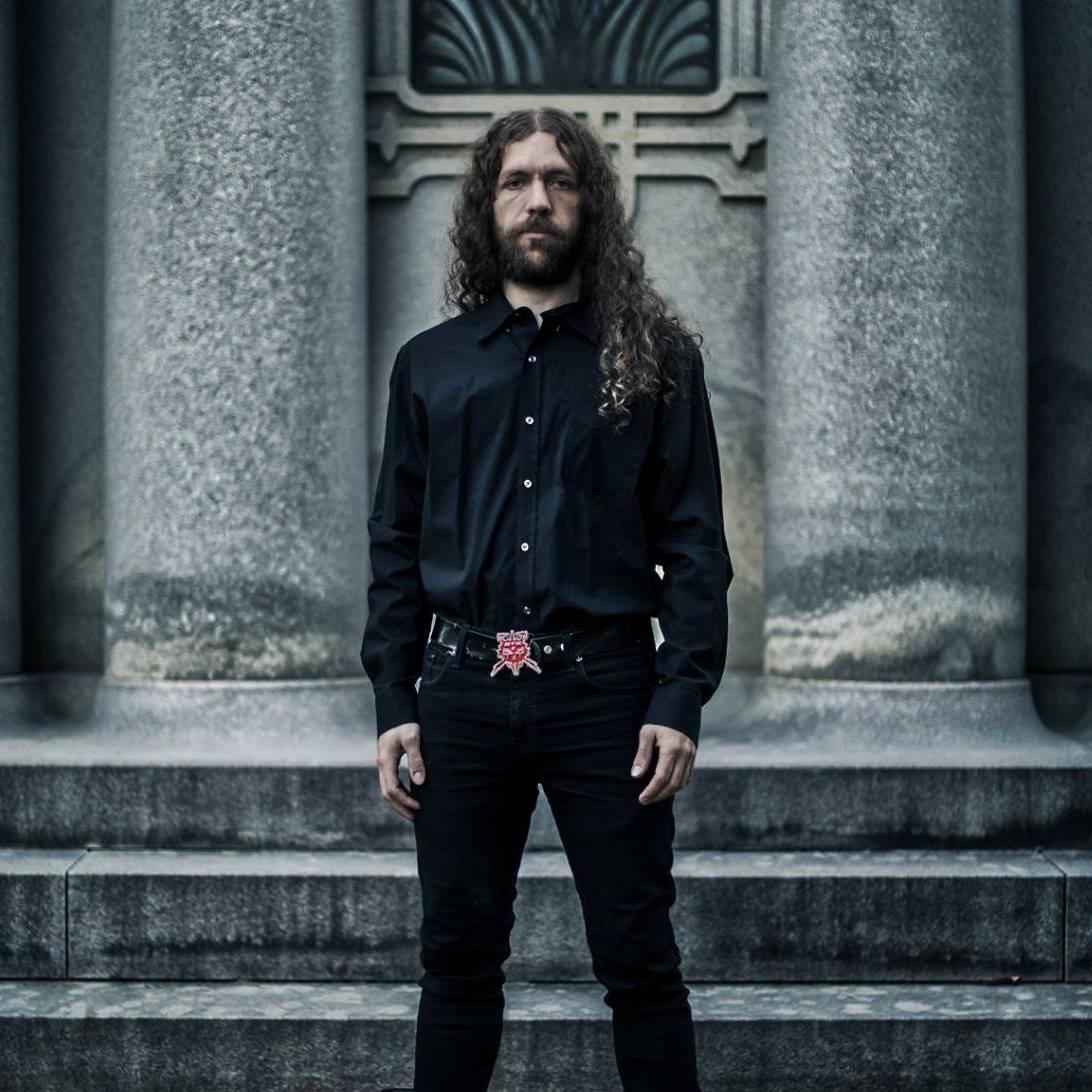 Absolutely, I appreciate you conducting the interview. Yes, DREMAURA was my first band and the style of that band stems directly from my beginnings in metal. I was exposed to the Big 4 Thrash bands at a very early age, so I got a pretty big jump start to the more extreme side of things. My first exposure to Extreme Metal was around age 13 after hearing bands like CANNIBAL CORPSE, DYING FETUS, and NILE and this actually inspired me to pick up the guitar which is in fact my main instrument. Still, this was a major influence on the drumming techniques I adopted today like blast beats and fast double bass, but even after hearing these bands I was still a Thrash die hard for a long time. I also dove pretty deep into Progressive Metal and Neo-Classical shred since I was trying to push my personal boundaries on guitar. As far as drumming is concerned, progressive styles really interested me as well in my teens. A little while after this was when I discovered Black Metal. This genre has had the deepest impact on me and is obviously where I have been active in recent years and it has also opened my mind to occult and esoteric ideas. So aside from guitar, the summary of my drumming based on my current projects are mainly Black Metal and Progressive Death Metal.
Q: To shortly stay with this topic: could you tell us about your musical background and education? Did you receive a classic musical training in your youth in school or other institutions? Or are you basically a self-taught musician?
I started self-taught in middle school and then when I started high school I was in Jazz and classical orchestra classes. I learned a huge deal about music theory and also important elements of being/playing with a band and how to vibe with other members and identify musical cues. Now that the internet is so massive, I have been able to take online guitar and drum courses which has helped a ton.
Q: If I am correctly informed, then "Melinoë" is the first record you worked together with Naas for one of his projects. You are also involved now in AORATOS, but their first album wasn't recorded by yours truly. Could you elaborate for us how you got involved with Naas Alcameth and what sparked your interest about working together with him on his creative outlets/bands?
Yes, this is the first time working with Naas. AORATOS is what I joined first as the release of "Gods Without Name" was happening, so I jumped right into absorbing Naas's style and learning the parts of the previous drummer to play live. I was already playing in another Black Metal band by this time and Naas' much more extreme style interested me. The current bassist of AORATOS, as well as live bassist of AKHLYS, is how I met Naas. Him and I have been in the band SUNS OF SORATH together for 10 years now. They were friends for a while before and he was asked to join. Turns out they also needed a drummer, so I was recommended and immediately joined after. It was mainly AORATOS at first, but then Naas had the idea to go live with AKHLYS, so we literally just started playing "The Dreaming I" material with the same members as AORATOS.
Q: Let's stay with this topic and venture on: how did the collaboration between Naas and you work out? Were you involved in the song writing (concerning drum lines, patterns, etc.) or was your focus on recording (and perhaps producing) the drum arrangements for "Melinoë"?
Our collaboration on "Melinoë" was very fluid and natural. All song structures, guitars/bass, keyboards, and vocals were solely composed by Naas, but he gave me free reign on all the drum parts. He would record his ideas himself and then send them to me with a metronome and then I programmed the drums using Superior Drummer. Sometimes certain parts called for a certain vibe he had in mind, so I would just put my personal twist on it and it all came out great. After everything was finalized compositionally, we went into the studio and I performed all the drums based on what I had programmed. This added the human element, and I also took the producer's advice concerning a lot of nuances.
Q: How is it in general to work together with Naas? Which qualities do you need to be able to work productively with Naas on an album like "Melinoë"? What are the strengths of Naas and what makes a collaboration interesting? Was Naas present while you recorded the drums?
Working with Naas is great. He has a very clear vision and has built a strong and awesome catalogue over the years, so his methods were very tried and true. I tried to bring to the table my experiences with understanding song structures and how to serve the song as the drummer. Also knowing how to use music software was a plus. We were able to do all pre-production remotely. We both took an entire week off to be in the studio every day for the drum tracking process.
Q: Concerning the drum work on "Melinoë": for you as a drummer, what was the most interesting thing to work on the songs of the third AKHLYS album? What makes this album and the individual compositions interesting from the perspective of a drummer?
This is by far the most extreme drumming I have ever done. My major goal with this particular record was to push my absolute limits with speed and endurance. AKHLYS has a very texture-oriented sound, so I wanted to contribute to the "wall of sound" vibe which is something I never really did in projects before.
Q: Did you also encounter some challenges when playing and structuring the drums for "Melinoë"? Were there some parts which proved difficult to utilize as a drummer?
When it came to actually writing the drum parts it all actually came really natural but like I mentioned above, I was really pushing my limits with speed and endurance so I set the bar high for myself live.
Q: Could you tell us a bit more about the drum installation you did use to rehearse for the songs on "Melinoë" and to record those compositions?
I really invested a lot in drum gear for this project. I bought a whole new double bass kit and new cymbals just to put myself at that next level and to have quality gear and tone in the studio.
Posted on
11-25-2020
| Category: Akhlys