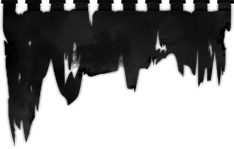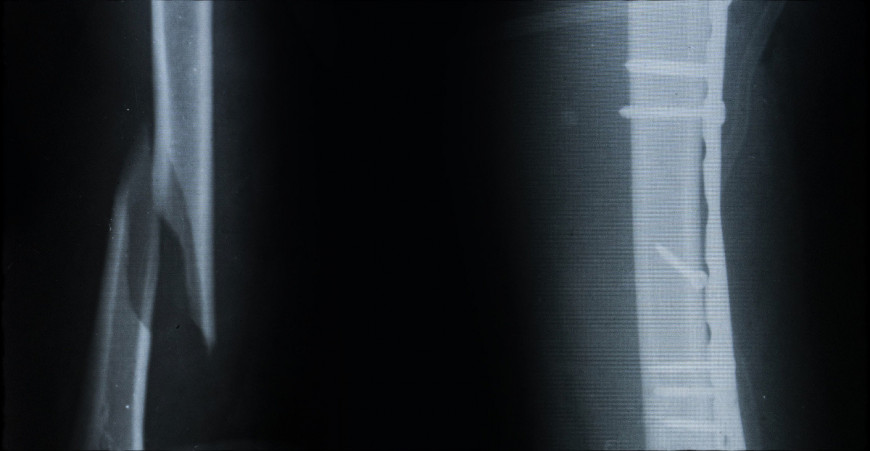 White Ward - The die is cast
As if 2020 wasn't already shitty enough, Yurii (WHITE WARD) has broken his arm. And when I say broke, I'm not exaggerating! See for yourself: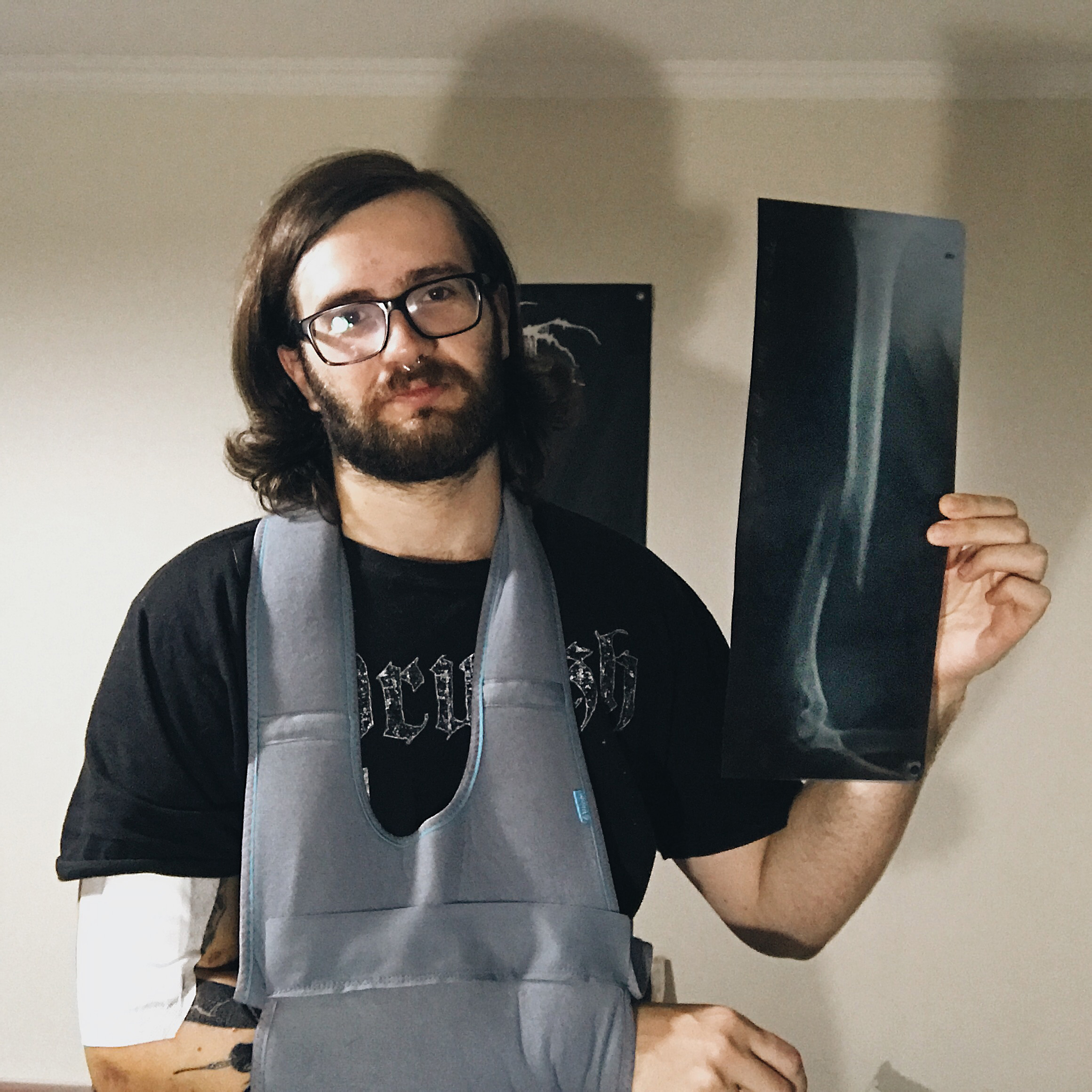 WHITE WARD comments:
"Guys, 2020 keeps putting us to the test. All we can do is accept the things that are happening and fix what is repairable.

In addition to lockdowns, closed borders and postponed shows, now a bone fracture has further modified our plans. Yurii, our composer and guitarist, has seriously injured his arm. Since it was a displaced fracture, he had to undergo an expensive surgical intervention to get a titanium plate installed to fix the bone. Unfortunately, he won't be able to work or play guitar over the next few months. However, you have a chance to support him and the band. If you want to help Yurii in this tough time — you are welcome. We will greatly appreciate any support!"

In order to help cover surgery expenses and to assist Yurii/his family during time he can't work while his arm is mending, starting today and running until November 26th, we have a special "Broken Bones" benefit shirt available. 100% of the profit will be going to Yurii! Please consider grabbing one of these – a one-time printing! We are also offering a 5€ raffle ticket if you don't want a shirt, but still want to support. Of course you can get both the shirt and raffle ticket(s). Buying a ticket will put you in a prize draw for some choice DMP items (records/CDs/merch). You can buy as many tickets as you'd like, 1 ticket = 1 chance to win. We'll be picking 10 winners!
These shirts will be made to order and we will therefore be unable to accept any refunds or exchanges. Please allow 3-5 weeks for completion and shipping since stock is still a bit unpredictable.
Thanks in advance! Alea jacta est!