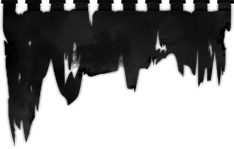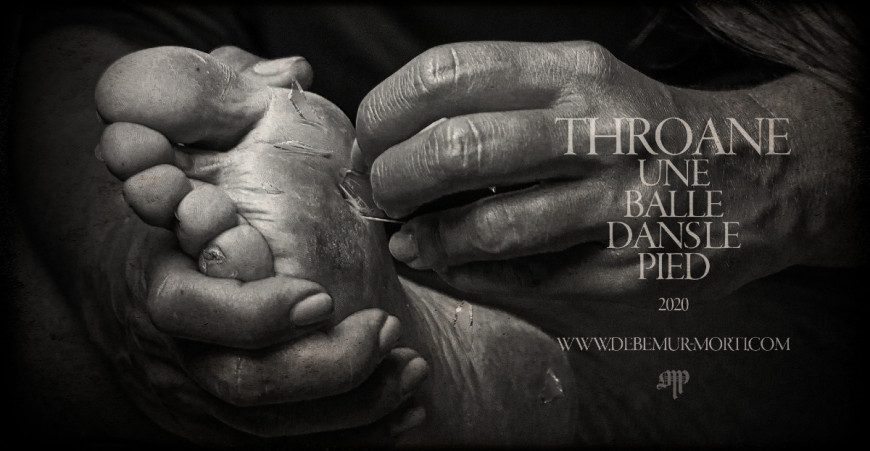 THROANE - "Une balle dans le pied" out now!
"For more than a decade now, I've been trying to capture as many modes of expression as I physically can. My main activities are usually visual in nature – graphic design, illustration, video, trying to evolve as a sculptor – but I also work with different musical approaches, " states Dehn Sora in an interview with renowned magazine Bardo Methodology.
Today, we are delighted to announce the release of the new THROANE work "Une balle dans le pied", which develops the vision of enigmatic artist Dehn Sora one step further. The new EP features a massive song clocking in at approx 13 minutes length and constitutes a detailed arrangement of haptic, visual and aural elements. To create and permute such a holistic piece of art, "Une balle dans le pied" will be released as a 7" vinyl/CD/Digital download unit, the whole encased in a hand-made screen-printed sleeve by Le 7e Oeil. This specific package makes it possible to listen to "Une balle dans le pied" either as a coherent and flowing piece of art (CD & digital version). Or experience it as two tracks with a disruption in the middle (vinyl edition) which awards the composition a different dynamic.
Without doubt, these many layers of "Une balle dans le pied" makes it an essential listen to all fans of avantgardistic Black Metal, Industrial, Drone, and Dark Ambient, as it was also stated by the press:
""Une balle dans le pied" is like having a quick fix of cosmic violence." (Ave Noctum)

"The music continues to transform, both softening and becoming thunderous, manifesting hallucinations and creating visions of towering calamitous grandeur, jarring the listener with savage sonic assaults and blaring pain with shuddering intensity." (No Clean Singing)
"Une balle dans le pied" can be streamed on Youtube and Bandcamp.
"Une balle dans le pied" was written, performed and recorded by Dehn Sora at the end of 2019. Julien T. who also plays the drums in live settings is responsible for recording the drums together with Francis Caste (KICKBACK, ARKHON INFAUSTUS…) at Studio Sainte-Marthe. Production and mixing were done by Tim De Gieter (AMENRA) at MuchLuv Studio, while famous Magnus Lindberg (CULT OF LUNA) took care of the mastering in Sweden.
The cover artwork – designed by Dehn Sora himself – depicts Sora's sister, in echo of previous releases featuring close individuals and the personally symbolic: "Working as a nurse in different services, her daily routine makes her face death, addicted personalities, terminally ill people. Walking through their homes, their souls. Walking on broken glass. But forced to get rid of it, at the end of every day. To stand still. And keep walking."
"Une balle dans le pied" is now available to order via our EU shop, Bandcamp and US shop.
Posted on
10-16-2020
| Category: Throane