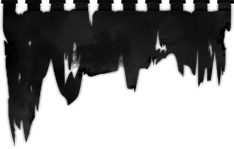 Digipack CD
Comes in a 6-panel digipack. First batch comes in black polycarbonate CD.
"Nahab" - the second part of the Disharmonium cycle - finds BLUT AUS NORD returning, as if by compulsion, to the Weird nightmarish otherworlds of H.P. Lovecraft to reflect them through a new mirror of terrifying Black Metal lunacy.
In the dead-eyed trance of one demonically summoned, the band has once again channelled esoteric folklore and modern violence into another phenomenal slice of outsider art which befits its own Mythos and monstrosity. A Crowning Horror indeed.
This item is also available in a pack