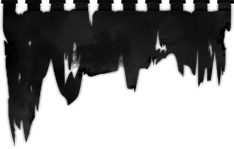 Cassette
On this unearthly masterpiece, shadowy French black metal legends BLUT AUS NORD redefined the boundaries of pure creativity, took their earlier experimentation to a logically perverse conclusion and offered Black Metal its ugliest and most unique representation to date.
"MoRT" is painful, disturbing and destabilizing. This monumental and essential piece of Art is undoubtedly still your worst nightmare.
Black tape with 8-panel J-Card. Limited to 100 copies. Comes with a download code.