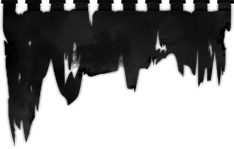 Digipack CD
"777 – Sects(s)" is an organic, cascading volume of deviant, dark art that exhibits BLUT AUS NORD's natural habitat, a cleansing blade amid transitory moments of non-importance. Hypnotic guitars, discomforting beats and alienating voices clash with the ferocity of aural tectonic plates to produce horrific Black Metal decadence for an anonymous, lost, irrelevant generation.
New batch (June 2020) comes in gold CD.
First batch comes in black polycarbonate CD (sold out).