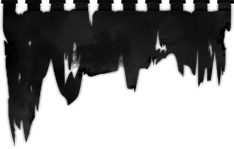 Drastus

Gatefold 2x12" LP "La Croix De Sang", a spectacular record in its own right released early 2019, took many by surprise. "Venoms" gathers the fifteen year old roots of DRASTUS. It is the sum of the grand dissolution of being through satanic venom that made the aforementioned record possible. "Venoms" features the following material: "From the Womb of...

Tsatthoggua

12" LP "Trans Cunt Whip" was the second strike of this bizarre fetish-Black Metal act. Recorded at the glorious Abyss Studios by Michael Hedlund and supvervised by Peter Tägtgren, they developped their furious anthems to a higher level but never tried to appeal to more than just the Black Metal crowd. Pressed on red vinyl. Comes with printed...

Armagedda

12" LP The phenomenon known as ARMAGEDDA spawned some 20 years ago and has pierced the dark hearts of humans across the globe ever since. The reissue of the band's uncompromising debut album "The Final War Approaching" will come with identical artwork to the original release on the classic German label Sombre Records back in 2001. Comes with an A3...

Aara

12" LP "So fallen alle Tempel" ("All temples fall") extinguishes all shallowness and grasps you by your soul, carrying you into an atmospheric maelstrom. Swiss AARA is a new star on the Black Metal firmament, combining atmospheric Black Metal with classical melodies to a grand and epic experience. Comes with 2-page insert and download card.Pressed on...

Archgoat

Gatefold 12" LP With grim reliability, ARCHGOAT discharge yet more pustulant diabolic foulness into a world increasing moulded in their image. 'The Luciferian Crown' is a frighteningly-focused vision of hellish corruption, unsentimental, morally abhorrent and steeped in a violent horror all too real. Since forming in 1989 ARCHGOAT have revolved around...

Behexen

Gatefold 12" LP "By The Blessing Of Satan" is a continuation of BEHEXEN's blasphemous journey in the dimensions of pure Black Metal. The long-awaited vinyl reissue of this Finnish Black Metal masterpiece features "Circle Of Black Cult" as a bonus track. Comes with A3 poster.Pressed on tri-colour heavy vinyl with white and red splatters. By the Blessing...

Ulcerate

34,98 €

-10 %

31,48 €

In Stock

Ulcerate

Gatefold 2x12" LP Unorthodox Death Metal from one of the most uniquely talented bands in extreme music. A soul-searching conflagration of atypical melodicism, immaculate virtuosic dexterity and sublimated psychological upheaval. A breathtaking new beginning. Comes with printed innersleeves and download card. Pressed on black heavy vinyl. Stare Into...

Archgoat

Gatefold 2x12" LP Captured with terrifying clarity, the magickal energy and raw power of ARCHGOAT finds its purest expression in the live arena, in-the-moment where all witnesses are bludgeoned into the guts of earthen evil. Featuring an extended set including tracks from 1991 demo 'Jesus Spawn' via the classic 2006 full-length 'Whore of Bethlehem' all...

Lychgate

10" Vinyl LYCHGATE meld the swarming, stained-glass complexity of 20th Century classical, the phantasmagoric, intertwining riffage of progressive Death Metal, the heft and texture of Funeral Doom and the conceptual density of forward-thinking Black Metal into four of the most addictive, propulsive and potent compositions they have created to date. Comes...

Pure Wrath

10" Vinyl Indonesian atmospheric and symphonic Black Metal band PURE WRATH make their DMP debut in typically poignant style with new EP "The Forlorn Soldier", a consummate trailer for the upcoming third album. Darker, more immersive, expansive and organic than previous work, "The Forlorn Soldier" goes deeper still - through powerful melodic cascades,...