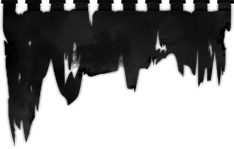 Behexen

Digipack CD "My Soul For His Glory" is a slab of intensely Finnish savagery which has grown in stature since release, BEHEXEN's trademark punk-inflected rawness tempered with layers of enthralling dark ambience and a transcendent melodic sensibility that goes toe-to-toe with the best occult Black Metal.First batch comes in black polycarbonate CD. My...

Arkona

Digipack CD ARKONA, one of the first and best Polish Black Metal bands, follow up 2016's "Lunaris" with the frighteningly-focused "Age Of Capricorn", a zip-wire blast of mesmerising intensity.First batch comes in black polycarbonate CD. Age Of Capricorn by Arkona

Teitanblood

CD A standout release from 2019, "The Baneful Choir" unleashes a maelstrom of chaos from the deepest bowels of Hell. Released by Noevdia. The Baneful Choir by Teitanblood

Blut Aus Nord

Digipack CD Hallucinogen begins a new era for BLUT AUS NORD as they move skyward into freshly melodic territories of progressive clarity. Comes in a 6-panel digipack with 8-page booklet and slipcase. Hallucinogen by Blut Aus Nord

White Ward

Digipack CD A prodigious collision of intoxicating Black Metal ferocity and late-night Atmospheric Jazz – "deviant music with the shade of noir". First batch comes with black polycarbonate CDs. (sold out) Love Exchange Failure by White Ward

Crimson Moon

32,98 €

-15 %

28,03 €

In Stock

Tenebrae In Perpetuum

Digipack CD TENEBRAE IN PERPETUUM return from the grave with their fourth opus, "Anorexia Obscura". Presenting forty minutes of frozen, mystical Black Metal spread across seven diabolical hymns. First batch comes with black polycarbonate CDs. Anorexia Obscura by TENEBRAE IN PERPETUUM

Crimson Moon

Die-cut Digipack CD The legendary CRIMSON MOON return with fourth full-length "Mors Vincit Omnia", eight epic tracks of propulsive occult Black Metal grandeur. Guest vocalists on the album include Proscriptor (ABSU), Lord Angelslayer (ARCHGOAT), Ixithra (DEMONCY) and Phaesphoros (KAWIR) who in addition to mixing the record also performs wooden recorder....

Drastus

Digipack MCD Excellent Black Metal Released by Noevdia. Serpent's Chalice-Materia Prima by Drastus

TheNightTimeProject

Digipack CD THENIGHTTIMEPROJECT were formed 2010 in Sweden by guitarist Fredrik Norrmann (ex-KATATONIA) as an outlet for bold, melancholic songwriting imbued with feeling. Second album "Pale Season" melds a haunted mix of alt, progressive and post-Rock, neo-gothic Metal, Doom and subtle psychedelia into an assured set of hook-strewn songs that find...