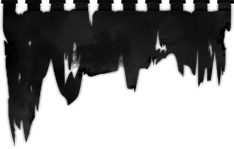 Digipack CD
Comes in a 6-panel digipack. First batch comes in black polycarbonate CD.
A continuation of preceding EP "The Forlorn Soldier", 3rd full-length "Hymn to the Woeful Hearts" is a wounded, epically emotive exploration of timeless grief which ascends to the next level - simmering down past symphonics and ramping up the bitterness, aggression, textural dynamism and melancholic conviction.

Again featuring skilled and energetic guest drumwork from Yurii Kononov (ex-WHITE WARD), PURE WRATH have here produced their deepest, darkest, most organic and engaging work to date: perfectly balancing howls of primal rage with tear-stained, hymnal sung passages, simultaneously vicious and yearning guitar-work, poignant synth, evocative acoustics and heartfelt thematic realism.