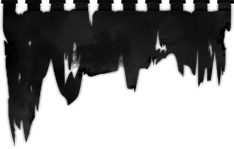 The Reverses
Terra Tenebrosa
Digipack CD
"The Reverses" is mind-crushing: artistically uncompromising, bone-shatteringly intense and devilishly heavy - a contorted monument to sinister devastation.

The atmosphere distilled on this suffocating record is ignominious and truly eschatological. Layered malicious sounds lurk beneath a frenetic flow of creepy riffing; the perpetual echoes of nebulous voices are enmeshed within walls of guitar noise atop imposing drums furiously hammering home a destructive rhythmic march. As if that were not frightening enough, guesting leading names of the extreme scene - Jonas A Holmberg (THIS GIFT IS A CURSE), Alex Stjernfeldt (THE MOTH GATHERER) MkM (ANTAEUS, AOSOTH) and Vindsval (BLUT AUS NORD) - provide a ghastly final touch.

"The Reverses" is excessive, fascinating, burning and just... purely extreme!

First batch comes in black polycarbonate CD.
This item is also available in a pack