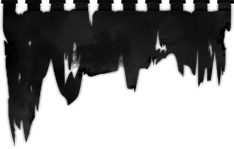 Digipack CD
Comes in a 4-panel digipack w/ a 12-page booklet. First batch comes in black polycarbonate CD.
The eagerly awaited third full-length from Ireland's SLIDHR - and follow up to 2018's "The Futile Fires Of Man" - is the band's most triumphantly destructive offering to-date, brim-filled with passion, hatred and venom.
Propelled by a powerhouse performance from revered Icelandic drummer Bjarni Einarsson, "White Hart!" evolves from an immersive base of maliciously misanthropic, raging Black Metal into a deeper, dynamic beast flavoured with dread atmospheres to illuminate hidden serpents, black shrouds, dead realms and great plagues.