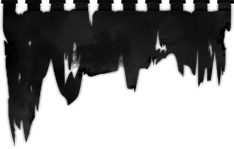 Reference:
DMP0191-LP-LTD
Special edition 12" LP
This special edition is limited to 50 hand numbered copies.
1 copy per order maximum

Content :
- Exclusive silkscreened hand-printed and numbered slipcase.
- Pressed on black/silver merge heavy vinyl
- 2-page insert
- Download code
There is a uniquely self-possessed otherness to SELBST's take on crushingly immersive Black Metal - encompassing as it does contemporary French and Icelandic strains of transcendent dissonance, hammer-blows subsumed from the mid '90s Norwegian canon, the alienated textures of DSBM and the belligerent singularity of the Polish hordes tempered on occasion with melodic sensibilities akin to top-tier post-Black Metal. A self-assured display of tumultuous Black Metal mastery.
This item is also available in a pack