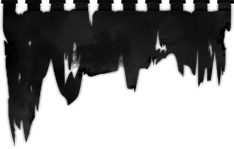 12" LP
w/ damaged sleeve
Sold at reduced price due to corner bump on the sleeve. Sold as seen, no refunds/returns.
Pressed on black heavy vinyl. Comes with a 2-page insert. Limited edition.
PESTILENGTH's sophomore album, "Basom Gryphos", contains eight new songs that entwine a superlative maelstrom of unbeing, a built creature under the prism of M. where textures of brutality and blasting incantations reflect on the cover art by Namurian Visions. The usual mix of Old English lyrics is still used in the album; such phonetics were also assisted by the lyrics on "Tephra Codex" with the collaboration of PORTAL's The Curator. In sum, a titanic and monstruous offering, PESTILENGTH's best aural torture.