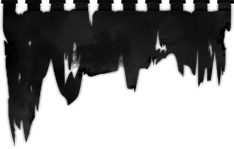 12" LP
Pressed on white / black merge heavy vinyl w/ grey splatters. Comes with a 2-page insert and a download card. Colors on final record may vary to a degree from the mockup.
In 2016 composer, multi-instrumentalist, and sole member Thor gave rise to ÓREIĐA in the cavernous and volcanic landscapes of northern Iceland.
"The Eternal" - the band's second full-length and DMP debut – is a contemplative trek into the haunted sublime: traces of Post-punk, Shoegaze and Industrial are filtered through the lens of totemic '90s Black Metal into 5 transcendent and trance-inducing tracks which wed uplifting harmony, off-kilter melodicism, and passages akin to being in the barrage of a blinding snowstorm.