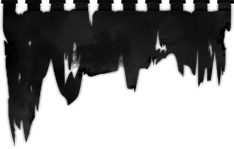 Exclusive DMP edition
Slipcase Digipack CD
This special edition comes in black polycarbonate CD, 4-panel digipack with a 12-page booklet and an exclusive silkscreened hand-printed and numbered slipcase. Limited to 30 copies. Only available from us. 1 copy per order/customer maximum.
Whereas 2016 debut "Orphans Of The Black Sun" channelled the organic textures of shadowy post-Punk and, as signified by the project name, the otherworldly vibe of NICO into a sort of haunted rock music, second full-length "Bring Down the Flags" ups the electronic texture, layering, anger and harrowing darkness to express a "peculiar and solitary grief".
Vocally Marion veers dynamically between desperation, anguish, the surreal and the unsettling atop abstract smears of borderline-Black Metal, subterranean sound-design and electronics, ritualistic Doom, post-Punk savagery and brutally hypnotic Industrial rhythms.
Crowned in glory by the epic dungeon-EBM throb of "Requiem", "Bring Down the Flags" revels in oppressive tension - a sinister, single-minded and essential outpouring from an artist "howling with outrage" to "save the mute girl whose lips have been sewn forever".