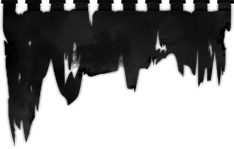 Ancient Glacial Resurgence
I.C.E.
Cassette
Full color print on white shell with 6-panel J-Card in a clear box. Limited to 100 copies. Comes with a download code. Color on final cassette may vary to a degree from the mockup.
Emerging from their Arctic hibernation since 2004's infamous "Apocalyptic End in White" album, the inimitable IMPERIAL CRYSTALLINE ENTOMBMENT returns to unleash "Ancient Glacial Resurgence", a long-awaited second full-length onslaught of ravaging Black Metal mania.
A subzero blast of addictive and fucking unhinged savagery, "Ancient Glacial Resurgence" uses a maxed-out barrage of blistering riffage, biting first wave songcraft, harsh second wave coldness and the drive of thrashy full-throttle Death Metal to channel the ancient astral Anti-God Råvaskieth.
This item is also available in a pack