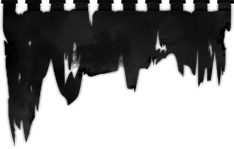 Digipack CD
Comes in a 6-panel digipack.
GODKILLER was formed 1994 in Monaco, releasing a classic debut EP of haunted Medieval Black Metal - "The Rebirth of the Middle Ages" - and 2 full lengths of cold Industrial BM between 1996 and 2000 via Wounded Love Records before going on indefinite hiatus.
The astonishingly accomplished tracks collated and professionally mastered for the first time as "We Are The Black Knights" are the two initial cassette-only demos preceding the 1996 release of the first EP: initial demo, the ferociously weird and eerie "Ad Majorem Satanae Gloriam" (1994) and second demo "The Warlord" (1995) which dials up the otherworldly grandeur, epic melodicism and unhinged vocals to breathtaking levels of desperation.