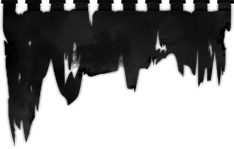 Gatefold 2x12" LP
Pressed on swamp green / bone merge heavy vinyl with mustard splatters. Laser engraved etching on side D. Comes with an A2 poster and download card. Colors on final records may vary to a degree from the mockup.
"The Dreaming I" is available again, this time on double vinyl in complete unedited form with D side featuring a laser etching. A fascinating and grandiose sonic monument consisting of five otherworldly compositions, five dark tunnels of fury and intensity in which to lose yourself, filled with dangerous and hypnotic melodies.
This first album is a unique moment in timeless time, a delicious abyss of dark and ethereal enchantment that takes Black Metal into another magnificient dimension. Gateways upon gateways...