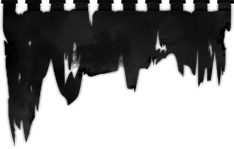 Melinoë (Special Edition)
Akhlys
Reference:
DMP0194-CD-LTD
Slipcase Digipack CD
Five paeans of hypnotic, metamorphic and dangerously addictive Black Metal. A perfect juxtaposition of meticulous craftsmanship and frightening pandemonium.
Comes in a 6-panel digipack with an 8-page booklet. This special edition comes in black polycarbonate CD with an exclusive slipcase with gold hot foil print and is strictly limited to 500 copies. Second (and last!) press, not numbered.