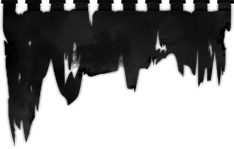 Drastus

Gatefold 12" LP One-man black metal machine DRASTUS unchains his first release in ten years with "La Croix De Sang". Vicious black metal which contorts in spasms of avant-garde revelry and diabolical riff work. Comes with insert. Released by Noevdia. La Croix de Sang by Drastus

TheNightTimeProject

18,00 €

-30 %

12,60 €

In Stock

12" LP THENIGHTTIMEPROJECT were formed 2010 in Sweden by guitarist Fredrik Norrmann (ex-KATATONIA) as an outlet for bold, melancholic songwriting imbued with feeling. Second album "Pale Season" melds a haunted mix of alt, progressive and post-Rock, neo-gothic Metal, Doom and subtle psychedelia into an assured set of hook-strewn songs that find peace in...

Au Champ Des Morts

Gatefold 2x12" LP The striking first full-length from AU CHAMP DES MORTS is a richly emotive, multi-headed manifestation of finest contemporary Black Metal song-craft.   Texturally and musically diverse, this sterling album melds the prime orchestration of predecessors ANOREXIA NERVOSA with an abundant core of atmospheric influences including black-gaze,...