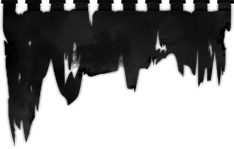 White Ward

Cassette A prodigious collision of intoxicating Black Metal ferocity and late-night Atmospheric Jazz – "deviant music with the shade of noir". White tape with 6-panel J-Card. Limited to 100 copies.Comes with download code. Love Exchange Failure by White Ward

White Ward

T-Shirt Design by Marcel Hass / Apes Of Doom.Printed on 100% organic "Black Spider" (150g/m2) black shirts. Classic fit. Size chart : Sizes S M L XL XXL Height (cm) 70 72 74 76 78 Width (cm) 47 50 53 56 59

White Ward

Digipack CD Furious and intimate, exciting and intriguing, "Futility Report" stems from a thoroughly modern vision, an innovative interpretation of Extreme Music which breaks down established codes whilst simultaneously deep -rooted in the obscurehistory of Black Metal. "Futility Report" - or the metallic version of ULVER's legendary "Perdition City" -...