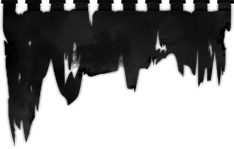 Digipack CD
Comes in a 4-panel digipack with 20-page booklet.
The ever-inventive Ukrainian Black Metal band WHITE WARD unleash their defining third full-length "False Light", a grand work of exploratory depth which shape-shifts rhythmically creative, furiously melodic Black and Death Metal through brass-led darkjazz, stately post-rock and gothic Americana/post-punk into an indispensable record from a stunning band at the top of their game.
T-Shirt
Printed on high quality 100% organic black shirts. Classic fit. Check images for size chart.
Please note this will be printed on demand and will require approx 15 days for processing. If your order contains other items, all will be shipped in one parcel when everything is available. All print on demand merch orders are final : returns or cancellations are not accepted unless there is a defect or error from our side. In case of stock shortage, we may use a garment of similar quality/sizing from a different brand.