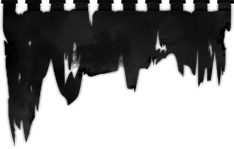 Reference:
DMP0181-LP-LTD
Special edition Gatefold 12" LP
This special edition is limited to 104 hand numbered copies.
1 copy per order maximum

Content :
- Exclusive white heavy vinyl with black+gold splatters.
- Exclusive silkscreened hand-printed and numbered slipcase.
ARKONA, one of the first and best Polish Black Metal bands, follow up 2016's "Lunaris" with the frighteningly-focused "Age Of Capricorn", a zip-wire blast of mesmerising intensity.
Comes with 2-page insert and download card.
This item is also available in a pack