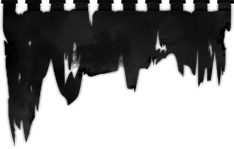 BEHEXEN - "Umbra Luciferi" (Song Premiere)
Finnish Black Metal horde BEHEXEN are streaming a second bestial track taken from their forthcoming album "The Poisonous Path".

This new song, entitled "Umbra Luciferi", is listenable at Invisible Oranges.

About this blasphemous new track, Jon Rosenthal comments :

"Opening with an immediate sonic eruption, "Umbra Luciferi" is a prime example of Behexen's lasting power. Cleverly hiding catchy melodies in bleak, evil black metal monochrome, "Umbra Luciferi" wages war on the weak and timid with riff after riff of black metal purity. (...) This is the Devil's music, far beyond the feared Crowley-inspired hard rock controversies of decades past, exploring the depths of evil with a keen ear for strength in memorability"


"The Poisonous Path" contains 10 sonic incantations :

01. The Poisonous Path
02. The Wand Of Shadows
03. Cave Of The Dark Dreams
04. A Sword Of Promethean Fire
05. Umbra Luciferi
06. Tyrant Of Luminous Darkness
07. Chalice Of The Abyssal Water
08. Pentagram Of The Black Earth
09. Gallows Of Inversion
10. Rakkaudesta Saatanaan

The sinister artwork was crafted by Kristiina Lehto (BAPTISM, HORNA, SARGEIST)

"The Poisonous Path", scheduled for release on May 27th, is already available for preorder on Digipack CD and Gatefold 2x12" LP here.

The digital edition is available for preorder on Bandcamp.


Posted on
05-10-2016
| Category: Behexen