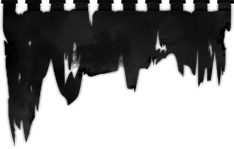 The Work Which Transformed Black Metal
We are about to release the vinyl edition of one of the most important Black Metal album of the last decade: "The Work Which Transforms God" from BLUT AUS NORD. Described as the sound of Post-Armageddon, this genre-exploding and movement-defying opus will be presented with totally new artwork crafted by visionary Artists Valnoir Mortasonge and Dehn Sora. As special bonus, it will include a cover of GODFLESH's "Mighty Trust Krusher".

This historic Gatefold 2x12" LP is available right now for pre-order - on either black or transparent blue records - from our webshop : www.eitrin.com.

We are also proposing a limited digipack CD version (777 numbered copies) of "The Work Which Transforms God", complete with the new layout and the bonus track mentioned above. The digipack CD is exclusively available from our webshop and is also available now to pre-order.