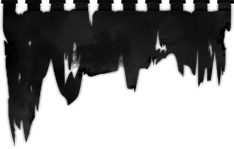 Au Champ Des Morts

T-Shirt Design by Dehn Sora.Printed on 100% organic "Black Spider" (150g/m2) black shirts. Classic fit. Size chart : Sizes S M L XL XXL Height (cm) 70 72 74 76 78 Width (cm) 47 50 53 56 59

V/A

Digipack 2xCD Debemur Morti Productions mark 15 years of fervent devotion to the dark arts with Servants Of Chaos II, a beautifully-curated compilation featuring 15 exclusive tracks from 14 bands that have contributed to the label's history. Rooted - as the label has primarily been since inception - in multiple forms and offshoots of Black Metal, this...

Au Champ Des Morts

Gatefold 2x12" LP The striking first full-length from AU CHAMP DES MORTS is a richly emotive, multi-headed manifestation of finest contemporary Black Metal song-craft.   Texturally and musically diverse, this sterling album melds the prime orchestration of predecessors ANOREXIA NERVOSA with an abundant core of atmospheric influences including black-gaze,...