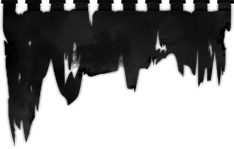 INFESTUS - 'Thrypsis' out now and streaming !
From the mind of Germany's Black Metal genius Andras comes "Thrypsis", the newest full-length record of INFESTUS :
Thrashing blackened rhythms intermingle with saccharine leads and solos as moody piano dirges, vitriolic screams and crushing Death Metal motifs intersperse the symphony found in a man's last desperate breath. Vicious and absurdist, "Thrypsis" is a one of a kind album that refuses to be easily defined !
It comes packed with 7 killer tracks :

01. Of Unhallowed Soil
02. Thron aus Trümmern
03. Seed of Agony
04. Nights
05. Psychonecrosis
06. Pulse of Annihilation
07. Separatist
"Thrypsis" is out now on cd and digital (via Bandcamp, Spotify, iTunes, Deezer etc.) while both the special vinyl edition and vinyl will come later this month (date to be confirmed).
Posted on
10-05-2018
| Category: Infestus
4115
LEAVE A COMMENT