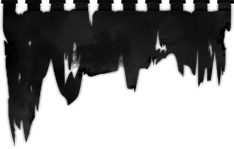 BLUT AUS NORD : Album details revealed
The title, artwork and full tracklisting of BLUT AUS NORD's upcoming new album are finally revealed. Recorded, mixed & mastered at Earthsound Studio, "777 - Cosmosophy" is the last chapter of the groundbreaking "777" trilogy. The stunning artwork is the result of a collaboration between renowned Metastazis and Dehn Sora. A bigger sized version can be seen here. Tracklisting is as follows:


1 - Epitome XIV
2 - Epitome XV
3 - Epitome XVI
4 - Epitome XVII
5 - Epitome XVIII

The album will be available in a 6-panel digipack CD and noble Gatefold 12" LP on September 21th .