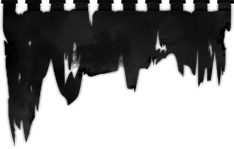 The Temple Of The Silent Curses
It is with great pride and honour that we announce an unholy alliance with Finnish devotees BEHEXEN. The as-yet-untitled follow-up to "My Soul For His Glory" was recently recorded.

The 9 curses are now in expert hands for mixing and mastering, while the front cover is being painted by K. Lehto from Crimson Wine.

CD and vinyl layouts will be completed by Babalon Graphics.
If all goes according to plan, the album will be out at the end of September.

BEHEXEN have also confirmed two live rituals later this month:
- Bergen/Norway on April 20th (Flyer).
- Alsfeld/Germany on April 21th at the "Kings Of Black Metal 2012" (Flyer).

Do not miss these opportunities to gather in the temple of the silent curses !
Posted on
04-09-2012
| Category: Behexen