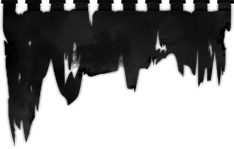 INFESTUS : Two new songs + entire previous album streaming
Two new INFESTUS songs, "Down Spiral Depersonification" and "Der Blick hinaus", are available for streaming to your right. The tracks come off the band's third album, "E x | I s t", which is scheduled for release on May 16th (May 17th in North America), as previously announced.

Furthermore, INFESTUS' previous full-length, "Chroniken Des Ablebens", is available for streaming in its entirety at this location.

A bundle offer containing both "E x | I s t" and "Chroniken Des Ablebens" CDs is available now via the label's webshop at www.eitrin.com for 20 EUR (postage paid worldwide).
Posted on
03-31-2011
| Category: Infestus
473
LEAVE A COMMENT