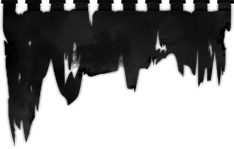 MANES was formed in Trondheim, Norway, in 1992. Their music has gone through many stages of transformation and mutation up until today, but the core of the band has remained unchanged for over 16 years. The band has had a mantra of exploration and experimentation in their approach to songwriting, and is hard to define by limiting genres. Overall it can best be described as a bastardization of rock and electronica with influences from jazz, metal and more. Still, the focus lies on what goes in the ear. The music has been called both atmospheric and cinematic, often with climactic builds and layers of detail. It can be both emotional and oppressive, and more often than not; cloaked in a discomforting darkness.
MANES can in many ways be called somewhat of an artistic collective, not adhering to the traditional band-concept, as collaborations have become a staple of their sound. Often resembling a borderless playground for its members, Manes seek to find some glimpse of magic in what they create outside of their more normal band ambitions. The members of MANES has been, or is, a part of bands like Atrox, The Third and The Mortal, Lethe, Drontheim, Chton, Calmcorder and more.
MANES has chosen to first and foremost focus on studio work and the creative aspects of music, and is selective and eclectic regarding live apperances. Nevertheless, up through the years Manes has played a few concerts with bands like Isis, Katatonia, Theater of Tragedy and more, and has played festivals like Brutal Assault, Inferno, Quart, Dark Bombastic Evening, Blastfest and Pstereo. Manes has also played alternative shows like a semi-accoustic show at an art vernissage and a live collaboration with the noise artists B Revolution, and appreciate the possibility to experiment in a concert setting.