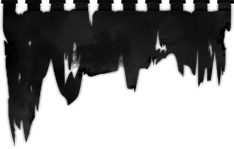 Tenebrae In Perpetuum Shop
Tenebrae In Perpetuum

Digipack CD TENEBRAE IN PERPETUUM return from the grave with their fourth opus, "Anorexia Obscura". Presenting forty minutes of frozen, mystical Black Metal spread across seven diabolical hymns. First batch comes with black polycarbonate CDs. Anorexia Obscura by TENEBRAE IN PERPETUUM

V/A

Digipack 2xCD Debemur Morti Productions mark 15 years of fervent devotion to the dark arts with Servants Of Chaos II, a beautifully-curated compilation featuring 15 exclusive tracks from 14 bands that have contributed to the label's history. Rooted - as the label has primarily been since inception - in multiple forms and offshoots of Black Metal, this...