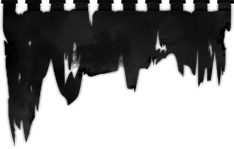 BLUT AUS NORD : Two more song excerpts streaming
As the first review hits the web (here), there's such an air of anticipation surrounding the new BLUT AUS NORD album that we've put two more excerpts on line for your listening pleasure. Outtakes from "Epitome I" and "Epitome VI" are streaming now on our Facebook page.

The tracks in their entirety can be found on "777 - Sect(s)" - the first part of the new "777" trilogy - which will be available from April 18th (April 19th in North America). The CD pre-order offer mentioned previously will end on March 18th.