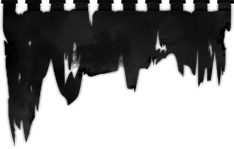 BLUT AUS NORD : Album details revealed
The title, artwork and full tracklisting of the first part of a groundbreaking BLUT AUS NORD trilogy are finally revealed. Recorded, mixed & mastered at Earthsound Studio, "777 - Sect(s)" represents BLUT AUS NORD's most nightmarish voyage yet . The amazing artwork is courtesy of gifted Chilean artist Daniel Valencia from Fenomeno Design and can be seen in bigger size here. Tracklisting is as follows:


1. Epitome 1
2. Epitome 2
3. Epitome 3
4. Epitome 4
5. Epitome 5
6. Epitome 6

The album will be available in a 6-panel digipack CD and noble 12" LP on April 18th (April 19th in North America). The CD can be pre-ordered now via our webshop at www.eitrin.com. Customers who avail of the pre-order option will qualify for free postage worldwide.