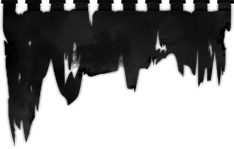 A Few Shreds Of Thought
Fifteen years after its original release, Debemur Morti Productions will soon offer a vinyl version of the legendary "Ultima Thulee" masterpiece. So as not to alter the nature of this opus, the music will remain untouched and the original artwork will be used.


We hereby disclose the cover of another unexpected re-issue: "The Mystical Beast Of Rebellion". In order to achieve the original goal and to complete this ode to desolation, BLUT AUS NORD decided to sink back into the black hole and supplement the original work. The album, released back in 2001, will therefore be completed by a second album, as hermetic as the first one, written during recent months. Liner notes and writings will also be revealed in order to capture the nature of the concept. This renewed version will be presented with new artwork as a double CD and double LP.

Furthermore, the Thematic Emanation Of Archetypal Multiplicity laboratory will open its gates once more to give birth to an experimental virus called 777. Starting where "Procession Of The Dead Clowns" left off, the band will explore new sonorities and will develop a heavier, more powerful, emotional and industrial music.


As previously announced, BLUT AUS NORD will soon finally inaugur the new "What Once Was" project, a series of albums dedicated to a very pure approach to Black Metal. "Liber I" will get you started with a dark, obscure and evil atmosphere. The result is without compromise ... primitive, harmful and bestial.

Last but not least, let it be known that we're also working on a vinyl edition of "The Work Which Transforms God" and that a split with REBIRTH OF NEFAST and a split with WAY TO END have been confirmed for the months to come.