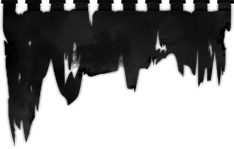 Digipack CD
FORHIST is the latest incarnation of Vindsval, the faceless entity behind the legendary BLUT AUS NORD.
Inspired by the '90s Norwegian Black Metal scene, FORHIST is purely a raw, intimate and poetic Black Metal act: a solitary walk in deep woods, a haunted dreamworld which exposes the roots of one of the most anomalous protagonists in Black Metal's history with entrancing cohesion.
Comes in a 6-panel digipack. First batch comes in black polycarbonate CD.