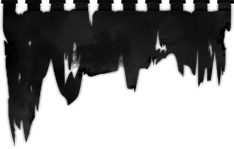 Digipack CD
Accursed Possession, the second album from unholy duo CULTUS PROFANO, is perfectly cold and evil old-school Black Metal.
First batch comes in black polycarbonate CD.
Hooded Sweatshirt
Printed on high quality organic black hooded sweatshirts. Check images for size chart.
Please note this will be printed on demand and will require approx 15 days for processing. If your order contains other items, all will be shipped in one parcel when everything is available. All print on demand merch orders are final : returns or cancellations are not accepted unless there is a defect or error from our side. In case of stock shortage, we may use a garment of similar quality/sizing from a different brand.