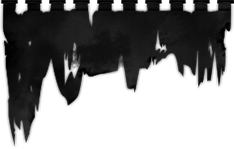 White Ward

Digipack CD Furious and intimate, exciting and intriguing, "Futility Report" stems from a thoroughly modern vision, an innovative interpretation of Extreme Music which breaks down established codes whilst simultaneously deep -rooted in the obscurehistory of Black Metal. "Futility Report" - or the metallic version of ULVER's legendary "Perdition City" -...

Au Champ Des Morts

T-Shirt Printed on black "Gildan Heavy Cotton" (185g/m2) shirts. Classic fit. Size chart table available here.

Au Champ Des Morts

Digipack CD The striking first full-length from AU CHAMP DES MORTS is a richly emotive, multi-headed manifestation of finest contemporary Black Metal song-craft.   Texturally and musically diverse, this sterling album melds the prime orchestration of predecessors ANOREXIA NERVOSA with an abundant core of atmospheric influences including black-gaze,...