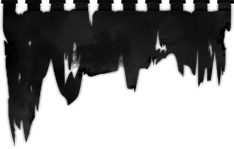 Monumental Heresy
Wallachia
Gatefold CD
Monumental Heresy is a wonderful culmination of years of heartfelt dedication to the craft by mastermind Lars Stavdal - a continuation of the rich hybrid experimentation of last full-length Shunya (2012) and a simultaneous backward glance towards the harshly beautiful atmosphere of the band's earlier works.
The rawness and energy within the music has been elevated on par with feelings of wistful solitude to create an album of propulsive splendour, both timeless and echoing the glorious mid-nineties epoch.
First batch comes in black polycarbonate CD.