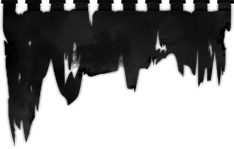 Dark Side of the Sacred Star
V/A
12" LP
A very special collection of exclusive new tracks from some of the great Black Metal artists of the current Peaceville roster.
Peaceville presents a very special collection of tracks from the more black metal-oriented acts on the label, featuring a variety of new and recent bands such as RUïM (featuring former Mayhem guitarist Blasphemer), Hellripper, Mork, Doedsmaghird (the new project of DHG's Vicotnik and evil twin to his main band) & Avmakt, among firmly established legendary acts and influential names such as Darkthrone, Mortem, Sigh, Mortuary Drape & Dødheimsgard, with plenty of great showcases for what is to come in 2023, and also including a majority of exclusives, and special surprise inclusions from the enigmatic Norwegian band Kvist, and the pioneering riffs of Snorre Ruch of Thorns.
Released by Peaceville Records.