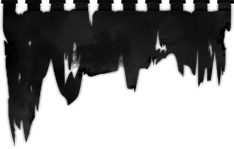 Stare Into Death And Be Still Vinyl + T-Shirt
T-Shirt
Design by Saint Merat.
Printed on "Sol's Imperial" black heavy cotton shirts (190g/m2). Classic fit. Size chart :
Sizes
S
M
L
Height (cm)
70
72
74
Width (cm)
50
53
56
Sizes
XL
2XL
Height (cm)
76
78
Width (cm)
59
62
Gatefold 2x12" LP
Unorthodox Death Metal from one of the most uniquely talented bands in extreme music. A soul-searching conflagration of atypical melodicism, immaculate virtuosic dexterity and sublimated psychological upheaval. A breathtaking new beginning.
Comes with printed innersleeves and download card.
Pressed on gold heavy vinyl.