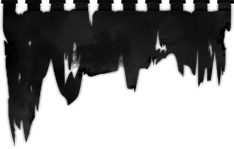 Gatefold 2x12" LP
"Revelator" the fourth full-length from Australia's THE AMENTA is the culmination of nearly 20 years' collective experimentation in nonconformist, dissonant, dynamic and electronically-lacerated Death Metal.
THE AMENTA have used their 7-year hiatus to methodically deconstruct and reimagine their already distinctive core sound: incorporating maximalist Industrial Black Metal ballast, disturbingly cinematic Ambient/Noise textures, treated violin, dread acoustics and circuit-bent electronics into the landmark record of a lauded career.
Comes with a 2-page insert and a download card. Pressed on black heavy vinyl with laser engraved etching on side D.
7"
Combining a dank, dub-inflected verse with grainy distortion bursts and a coda that rides a tribal rhythm into the void, "Solipschism" can be seen as a missing key to the puzzle of "Revelator".  Backed with "Labourinth", a creaking piano piece based around a coded message, the "Solipschism" 7" is a further disintegration of expectations.
Comes with a download card. Pressed on oxblood vinyl w/ black splatters vinyl. Colors on final record may vary to a degree from the mockup.
Pin
35mm metal enamel pin. Limited edition of 100 units.