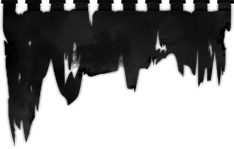 Slipcase Digipack CD
This reissue comes in a Digipack packaging with original artwork encased in a slipcase with new artwork crafted by Dehn Sora. An exclusive "tarot" card is included with all copies. Audio content is identical to the Trust No One Recordings version.

"The Purging" is a madness overdose, a harrowing album that redefines the limits of abyssal Black Metal, poisonous Hardcore, creepy Noise Rock and Avant-Garde insanity.

TERRA TENEBROSA have created an uncompromising sonic tome to the expunging of life, without light, without hope, sans repentance… a chilling soundtrack to the inevitable end!

First batch comes in black polycarbonate CD.