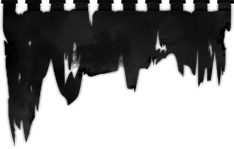 Digipack CD
"The Reverses" is mind-crushing: artistically uncompromising, bone-shatteringly intense and devilishly heavy - a contorted monument to sinister devastation.

The atmosphere distilled on this suffocating record is ignominious and truly eschatological. Layered malicious sounds lurk beneath a frenetic flow of creepy riffing; the perpetual echoes of nebulous voices are enmeshed within walls of guitar noise atop imposing drums furiously hammering home a destructive rhythmic march. As if that were not frightening enough, guesting leading names of the extreme scene - Jonas A Holmberg (THIS GIFT IS A CURSE), Alex Stjernfeldt (THE MOTH GATHERER) MkM (ANTAEUS, AOSOTH) and Vindsval (BLUT AUS NORD) - provide a ghastly final touch.

"The Reverses" is excessive, fascinating, burning and just... purely extreme!

First batch comes in black polycarbonate CD.
T-Shirt
Printed on high quality 100% organic white shirts. Classic fit. Check images for size chart.
Please note this will be printed on demand and will require approx 15 days for processing. If your order contains other items, all will be shipped in one parcel when everything is available. All print on demand merch orders are final : returns or cancellations are not accepted unless there is a defect or error from our side. In case of stock shortage, we may use a garment of similar quality/sizing from a different brand.