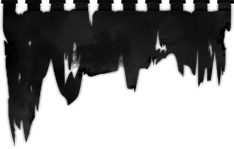 Digipack CD
Comes in a 4-panel digipack with a 12-page booklet. First batch comes in black polycarbonate CD.
Drinking deep from the well of '90s second wave Black Metal, the masterful first utterance from Finnish newcomers PESTILENT HEX is a flawlessly reverent blend of symphonic nostalgia, modern power and ravishing grimness.
Debut album "The Ashen Abhorrence" builds a hypnotic netherworld from the shadowed groundwork of acts such as OBTAINED ENSLAVEMENT, KVIST, ABIGOR, early EMPEROR and ARCTURUS, balancing enthralling complexity and songwriting acumen through evocative vocals, elegant synth layering, shrewd drumming and intensely melodic earworm guitar-work.
The creation of 2 musicians better-known for esteemed Death and Doom Metal – multi-instrumentalist L.L. (DESOLATE SHRINE, CONVOCATION, ORDINANCE) and vocalist/lyricist M.M. (CORPSESSED, TYRANNY, PROFETUS) - "The Ashen Abhorrence" is an immersive, addictive slice of timeless Black Metal delivered with the confident swagger of those who worship eternal darkness.
T-Shirt
Printed on high quality 100% organic black shirts. Classic fit. Check images for size chart.