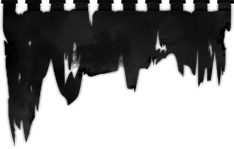 IN THE WOODS... - New album out now !
Freshly out, and already in the Australian iTunes Rock chart, the new IN THE WOODS... album is streaming in its entirety below :
"Majestic and sophisticated... Immersive and mesmerising." - Ghost Cult Magazine
"Clearly inspired... 'Cease The Day' is crammed with great riffs both doomy and aggressive, great vocals both crooned and screamed, and a fresh interpretation of past In The Woods... sounds." - Your Last Rites
"A fine addition to a very solid discography, that plenty of long term fans and newcomers alike will find enjoyment out of." - Noizze UK
"Each song on Cease the Day can be mentioned as a highlight... In The Woods… succeeds where other bands fail by really ensuring that every avenue taken, every branch followed all lead to the same place." - Nine Circles
"Cease The Day is the expression of a band finding the magic of their past and conjuring a future out of what made them one of the most unique listens in the world. A bit more direct and punchy than its predecessor, Cryptic Rock gives Cease The Day 5 out of 5 stars." - Cryptic Rock
"Cease The Day" continues to prove IN THE WOODS… as masters of whatever craft they choose to pursue with 8 genre-destroying masterpieces:
01. Empty streets
02. Substance vortex
03. Respect my solitude
04. Cloud seeder
05. Still yearning
06. Strike up with the dawn
07. Transcending yesterdays
08. Cease the day
Recorded partly in Brighton, England and partly in Kristiansand, Norway the international flavour was added to by the mix being undertaken in France by Frederic Gervais (Studio Henosis). Now armed with an album truly representative of the band both past & present, the band look to a brighter future with the spiritual cleansing that is "Cease The Day". 
Artwork and layout courtesy of Dr.Winter / Teratogen.
"Cease The Day" is out now, worldwide, in black vinyl, limited blue vinyl and cd. A t-shirt is also available.
The digital version is available through Bandcamp, Deezer, iTunes, Spotify etc.
LEAVE A COMMENT