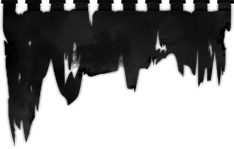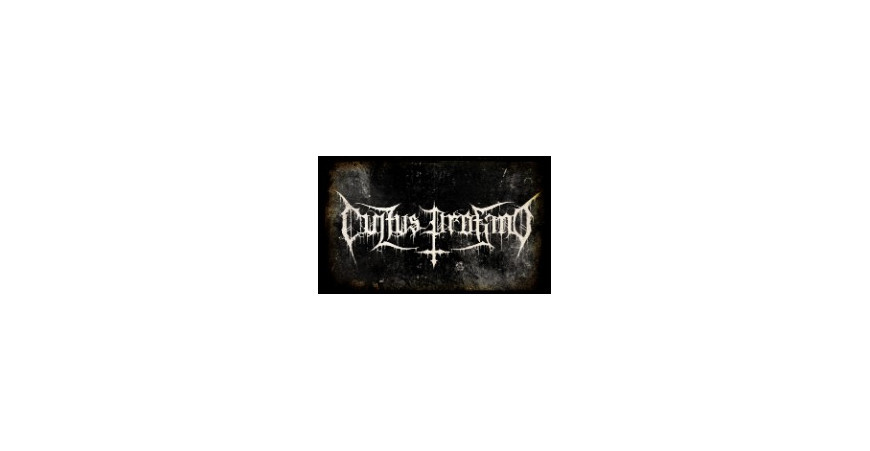 CULTUS PROFANO interview
Earlier this year, California's Cultus Profano came screaming out of the abyss with their debut album, "Sacramentum Obscurus". Comprised of nine hellish compositions, "Sacramentum Obscurus" is an unrelenting and atmospheric slab of black metal. The two multi-instrumentalists, Strzyga and Advorsus, were kind enough to answer Robert's questions about their new record.
Q: Cultus Profano strikes me as a band that intentionally reaches back to the early days of black metal to channel its intensity, its rawness, its danger, its magic. What do you feel that today's black metal bands are missing? How does Cultus Profano bring it to the table? Are there any other new bands out there that you feel are doing the genre justice?
Advorsus: Our aim for Cultus Profano is to compose music that embraces a dark and evil atmosphere. We have no desire to sound like any specific band or era, but of course, we do take influence from many types of dark music from around the world. I wouldn't say that anything is missing from today's black metal bands. Instead, I would say that the genre has evolved in many different directions. Music in general is subjective, which is a great thing. There is no right way. Every band has their unique approach and vision for what they think black metal should sound like. I don't think many people understand or know of the hard work that it takes to create and maintain a band, which is why we have respect for all who decide to dedicate their lives to creating music. We feel that groups such as Veiled, Akhlys, and Asagraum are perfect examples of current bands that are keeping the black metal flame burning.
Q: One thing that has intrigued me about " Sacramentum Obscurus" is what seems to be a conceptual numbering of the songs beyond the track list itself, "Lord of Ages. Op. 2," "Forging A Covenant, Op. 6." What's the significance behind this? What made you order the tracks the way you did, and why is there no Op .3?
Advorsus: I have always had an interest in classical music. In my music studies at the university I became very familiar with music theory, history and form. The classical masters of music such as Stravinsky, Shostakovich, Bruckner, Bartok, etc, would organize their compositions by numbering them based on the date of completion. Inspired by that, we thought it would be appealing to our listeners to have that extra insight. This way you can really see the evolution of our music throughout time. Op.1 is the very first song that we composed, Op. 4 the fourth, Op. 8 the eighth and so on. There was an Op. 3 composed, but we felt that it didn't fit with the rest of the album. As for the order of the tracks for Sacramentum Obscurus, we wanted each song to have their own voice but still be a cohesive unit. We factored in drum patterns, tempos, and key signatures. Our main goal was to avoid repetition while maintaining fluidity.
Q: You released your initial demo through Arduous Path Recordings. Were there any other labels you reached out to before Debemur Morti? What made you choose them?
Strzyga: Our demo was actually released independently in November 2016. We released it in CD and digital format. Arduous Path Recordings discovered our demo online and reached out to us to produce a cassette format. Although they did release the cassette version, we were never officially signed with APR.
Debemur Morti Productions has upheld a reputation for releasing exceptional black metal over the years. Some of my favorite albums, such as Tenebrae In Perpetuum's "Antico Misticismo," Nocternity's "Onyx" and "A Fallen Unicorn," were released via Debemur Morti. We have always been impressed with their professional and high-quality releases. Working with Debemur Morti has been a surreal experience. We are very proud to have released our debut full-length with them and we look forward to our second.
Q: What brought the two of you together as artists? How was Cultus Profano formed?
Strzyga: We were brought together by a mutual obsession for drums and black metal. We were both working on solo black metal projects when we met, and we seemed to have the same vision as to what we were looking for musically. Each of us play drums and guitar, so we had originally planned to switch instruments every few songs. Although we do practice this method during composition, when we rehearse I always play guitar and Advorsus is always drumming. We still may decide to explore switching instruments during live performances in the future.
Q: Being a two piece, what does songwriting look like for Cultus Profano? Do you write together, or do you work out your parts somewhat separately and then meet in the middle?
Advorsus: Since the origin of Cultus Profano, everything has been a complete collaborative effort. Each song is sculpted and molded into its final form by the both of us and this is something we take great pride in. Since we both play guitar and drums we have a unique form of writing. When one of us is writing a riff, the other is creating a drum pattern. We alternate like this between riffs for each song and if there is something that one of is unsure about, it is immediately changed. The main goal is for both of us to be content with the final product. I have been in bands where a single member dictates every action. This is something I completely disagree with. I believe every permanent member should have an input.
Q: It's surprising to see this kind of black metal come from sunny Southern California. In this sort of setting, where do you take inspiration from? Do you feel like it's more difficult for a black metal band to find inspiration in California then say, the forests of Norway?
Advorsus: We take inspiration from dark music in general, whether that be classical, metal, or any of its sub-genres. We are trying to depict our version of what darkness sounds like. I see the importance of location, but we do not believe that location determines the authenticity of a genre. Of course, we take some inspiration from the Scandinavian scene, but we also take inspiration from black and death metal from all over the world. I believe evil black metal can be conjured from anywhere, you just need the right mindset.
Q: Are there any plans to bring Cultus Profano to a live setting in the future?
Strzyga: Yes, our first live performance has just been announced for December 12, 2018 with the Dutch black metal coven, Asagraum. For our live performances, we will have session members to achieve the complete dark sound of the album since it features a second guitar and bass.
Q: Altar of Sorrow did a great job crafting a truly malevolent piece of artwork for your album, and I think it fits the music perfectly. Will you be collaborating with him again in for the next record?
Strzyga: We really applaud Altar of Sorrow on the fantastic job that he did capturing the obscurity of the album cover. We do not yet have an exact artist chosen for our next record, but we would like to work with him again in the future. He is a talented artist and very easy to work with. We sent him a sketch that I drew for the artwork and he was able to take our concept and give it further depth and darkness. We agree that it is the perfect album art for Sacramentum Obscurus.
Posted on
09-22-2018
| Category: