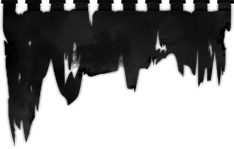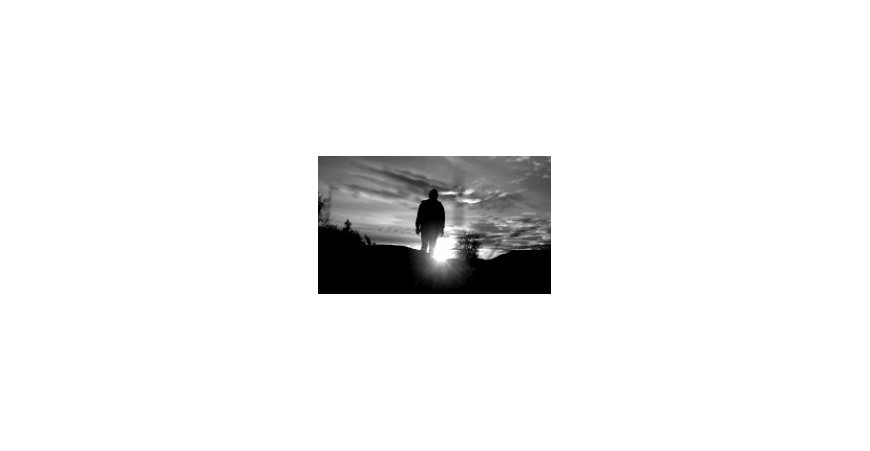 10 facts about WALLACHIA
After releasing "Monumental Heresy" a little while ago, WALLACHIA shares 10 facts you probably don't know about their history. Enjoy!
1. There exists an unreleased instrumental "Demo 1995" featuring two songs. It was recorded on an 8-track portable tape-recorder. This recording was only spread around to a handful of people, including Metalion from Slayer Mag/Head Not Found Records, and he proposed to sign WALLACHIA to his label based on this two-song tape.
2. For the "Demo 1996" Lars used the bass guitar that Nocturno Culto had used on the legendary DARKTHRONE album "Under a Funeral Moon".
3. After the Demo/MCD release, WALLACHIA had offers to sign with labels such as Cacophonous Records, Season of Mist, No Colours Records and Kettenhund, but WALLACHIA chose to stay loyal with Velvet Music International, who had released the demo on MCD. Little did the band know that the label was just months away from shutting down their business, and perhaps little did the label know it themselves.
4. Lars Erik Vesterdal, one of the drummers on the debut album "From Behind the Light" went on to pursue a career as a chef, and made an adventurous journey to China to undergo many months of training. He now runs a successful restaurant in Trondheim, called "Nordøst" (which means North-East - and the name is related to using ingredients from the North and techniques from the far East). He's also regularly featured as a chef on National radio and tv-shows. He is still an active drummer too.
5. The reason why the demo songs were re-recorded for the debut album was the simple fact that the band was under pressure due to the label situation, and were given a deadline to deliver the mastertape, because the label would end up shutting down just one month after the debut album was released. The 4 songs that were left out for the debut album session ended up being the 4 first songs on the 2nd album instead.
6. WALLACHIA was inactive as a band between the years 1999 - 2006, and a big reason and catalyst for the band's return has been Roman Sayenko from Ukrainian band DRUDKH who dragged WALLACHIA out from the shadows with releasing the debut and demo on tape via his own label, Nightbirds Rex. This lead to the CD re-issue by Dark Horizon Records as well. And Roman remained a helpful figure for WALLACHIA in the years to come and for putting them where they are now today.
7. Negru (R.I.P. ) from Romanian band NEGURA BUNGET was going to be the drummer for WALLACHIA's 2nd album, and plans were taking shape about recording at their own studio in Timisoara in 2007. This was a time when NEGURA BUNGET were starting to become way more active as a touring band, right after their successful "Om" album. Simultaneously Lars was offered to record with Stefan Traunmüller from the Austrian band GOLDEN DAWN. And since Negru was being rather busy at his front with NEGURA BUNGET, Lars went on and recorded the album together with Stefan and drummer Thomas Kocher.
8. The brand new album "Monumental Heresy" features an old unrelased WALLACHIA song named "Silenced No Longer". Lars recorded a demo test-recording of this track in the year 2000, at a friend's recently established home-studio, and now 18 years later the track finally is brought to life.
9. WALLACHIA was created as a duo, featuring Eystein Garberg together with Lars. And it' a bit funny way how they got in touch, via some advertisements for DEICIDE live bootleg VHS recordings through the Norwegian TV2's text-tv channel. After being in touch on the phone and realizing they just lived approx. a 3,5 hours journey away from each other, Lars and Eystein ended up meeting during the summer of 1995 and from then on went to create the band together. Lars had already written all the songs from the demo by then.
10. Lars has been credited for writing all the music in WALLACHIA, but there is one exception: The church organ middle section of "Arges - Riul Doamnei" is a part that Eystein wrote and contributed with.
"Monumental Heresy" is available physically on 12" LP and Gatefold CD, digitally via Bandcamp, iTunes, Deezer, Spotify, etc.
Posted on
04-27-2018
| Category:
1510
LEAVE A COMMENT